Afghanistan is facing the COVID19 pandemic with a fractured and impoverished healthcare system. Afghanistan has endured decades of war which has left millions of Afghans in dire situation. In the country's very limited testing facilities and fragile health system, COVID-19 is gradually taking its grip which poses a major challenge to more than half of the population living under the poverty line. As cases of corona-virus spread, the government have introduced forcible lock-down across the country which simply means millions of poor Afghans losing their daily earning and thus unable to provide for their families.
The people of Afghanistan cannot wait, urgent relief is required to overcome the overwhelming spread of famine. This campaign is a symbol of unity in isolation, committed to provide those in desperate need with emergency food packs in the worst affected provinces in Afghanistan. This is a project like no other in the Afghan community. Our target is to raise a colossal 1 million pounds to reach the forgotten families in Afghanistan. A target that is attainable with your generous donations. We will bridge the online and offline world to lift thousands out of famine. The time to act is now!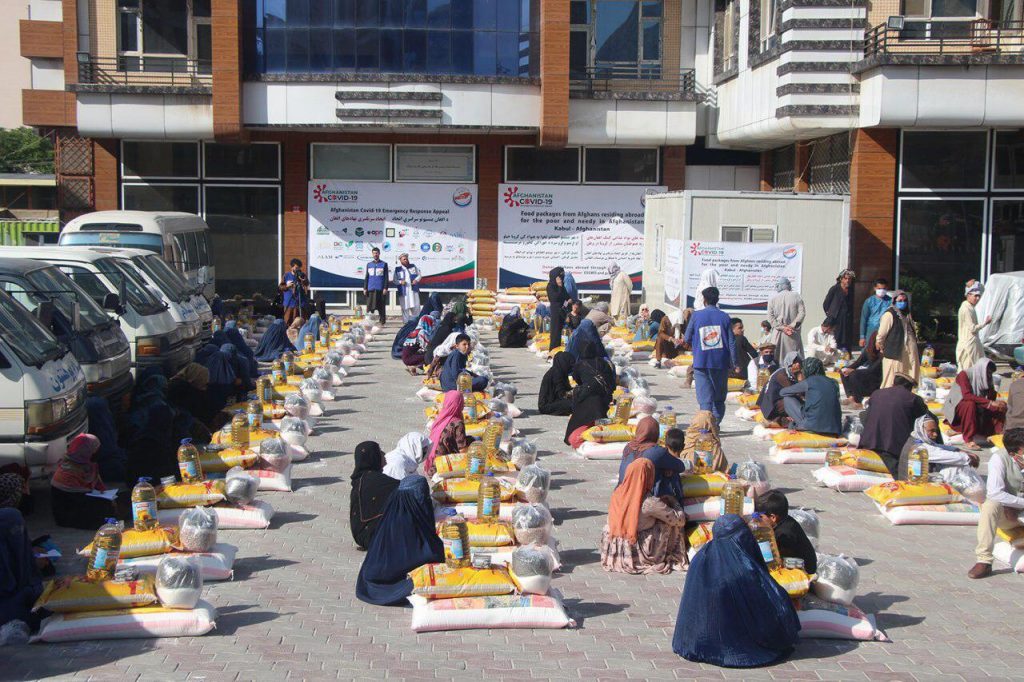 Afghanistans inevitable famine is likely to take millions of lives leaving the most vulnerable in a life or death situation. Thats where we as members of humanity must help. We are proud to announce that over 30 Afghan charities worldwide (and growing). Have united efforts to feed the impoverished people of Afghanistan.
With experts predicting a famine that could take the lives of millions in Afghanistan. Now is the time to work in unison combating a silent killer. Combining our expertise, knowledge, experience and resources we aim to form a solid structure, that will quickly and continuously provide a target of 1 million pounds of aid to the regions most affected by the pandemic. "Afghanistan COVID-19 Emergency Response Appeal" is formed from UK based as well as international Afghan charities; cultural, health and professional associations. The current situation presents a historic and unprecedented opportunity for not only the organizations, but for all of us to unite and fulfil our moral duty of supporting the vulnerable people across Afghanistan.
ACF calls upon all Afghans living abroad, Afghan organisations and everyone who has solidarity with Afghanistan to contribute to this cause, our people back home need us more than ever before and it's time for us to come together and help our fellow citizens in need. We urge you to donate generously and help provide food packages for the poor who have no other source of income and only rely on aid and relief programmes.