When World Health Organisation (WHO) declared the COVID-19 virus outbreak as a Public Health Emergency of International Concern on 30th of January, almost every country went into lockdown. Schools and offices were closed. Events were postponed. Entertainment industry was shutdown. In the midst of this pandemic, countries around the globe rushed to reroute their national effort and resources towards building and strengthening their healthcare infrastructure.

Unfortunately, some countries were fighting a more nerve-wracking threat than a highly contagious virus – poverty. Afghanistan has been suffering from a 4-decade long war. It has obliterated not just the prospect of peace but also its public welfare system, leaving millions of people desperately trying to survive. Thus, our committee at Afghan Cricket Foundation (ACF) decided to utilise our resources and initiate our COVID-19 Relief Campaign to assuage their suffering through providing food parcels and essential hygiene products.
Covid-19 Relief Campaign
We partnered with Afghan Cricket Association (ACA) and swiftly designed a simple but effective online fundraising campaign as a joint effort to support and alleviate the suffering of the less fortunate. The aim was to distribute food parcels (see image 1) across two different cities in Afghanistan, Kabul and Kunduz. Each package was formulated to ensure it sufficed for a whole family for an entire month.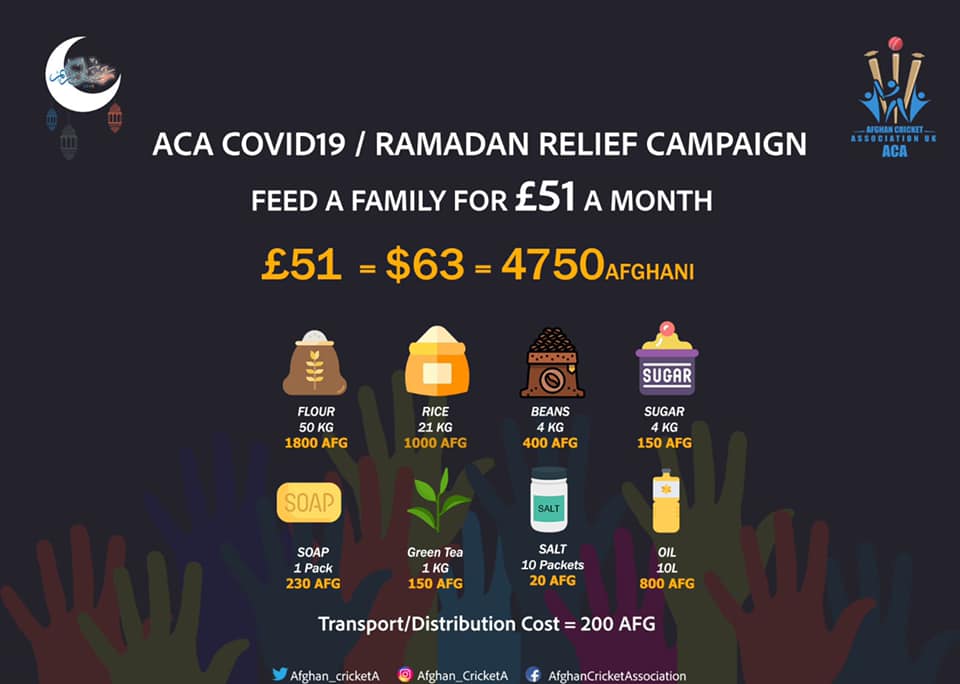 After launching this altruistic campaign, we were moved by the generosity and support we received. Our initial modest donation target was met within a few hours. So, we decided to increase our target to £5,000 in order to help more families. We partnered with trustworthy and transparent organisations in Afghanistan to create high quality food parcels for the cheapest price possible. Thanks to our hardworking team in Afghanistan, our final packages had more items, and were cheaper than we advertised therefore allowing us to reach more families.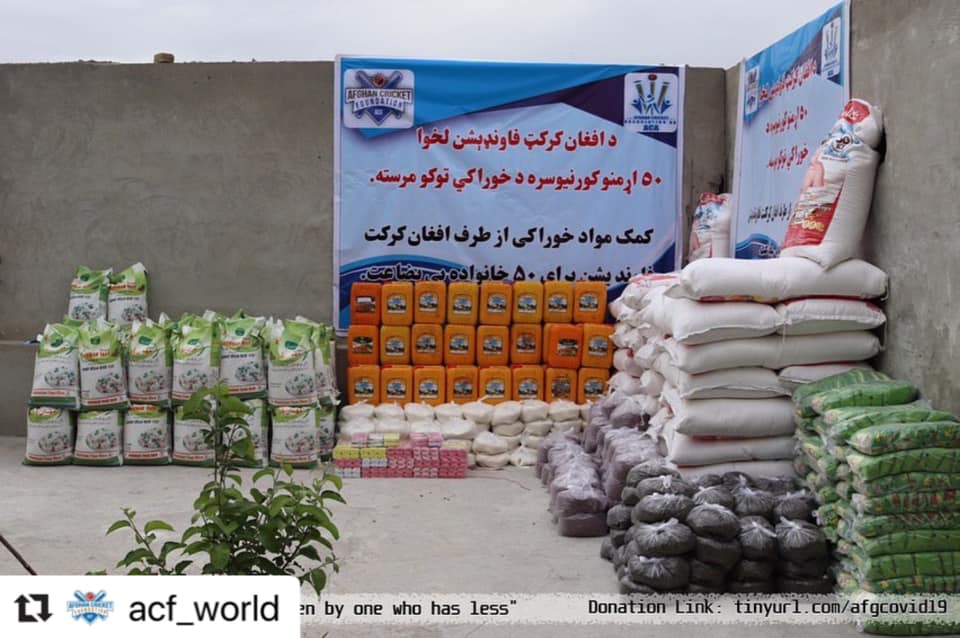 After two weeks there was still palpable demand for keeping the fundraising page active, and we did. As a result, we managed to raise a grand total of £6208, and provided 124 food parcels across not two but three cities. This was a phenomenal achievement considering this was our first ever charitable campaign. We would like to thank every individual across the globe for donating and promoting our campaign. It wouldn't have been possible without their effort and generosity.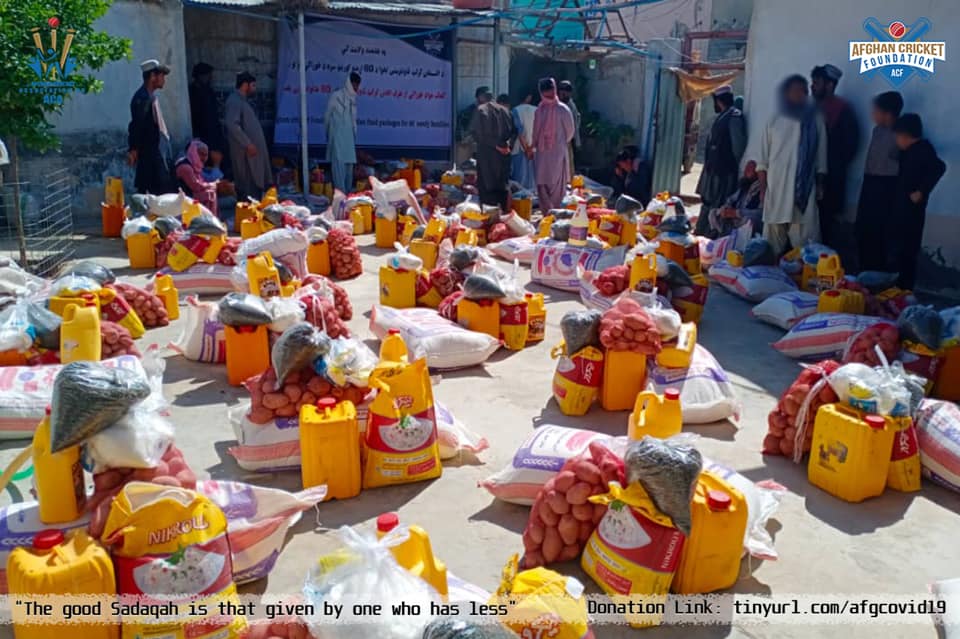 If you would like to see the impact of this campaign, and the difference it has made then please head over to our social media pages:
Twitter: @ACF_World
Instagram: ACF_World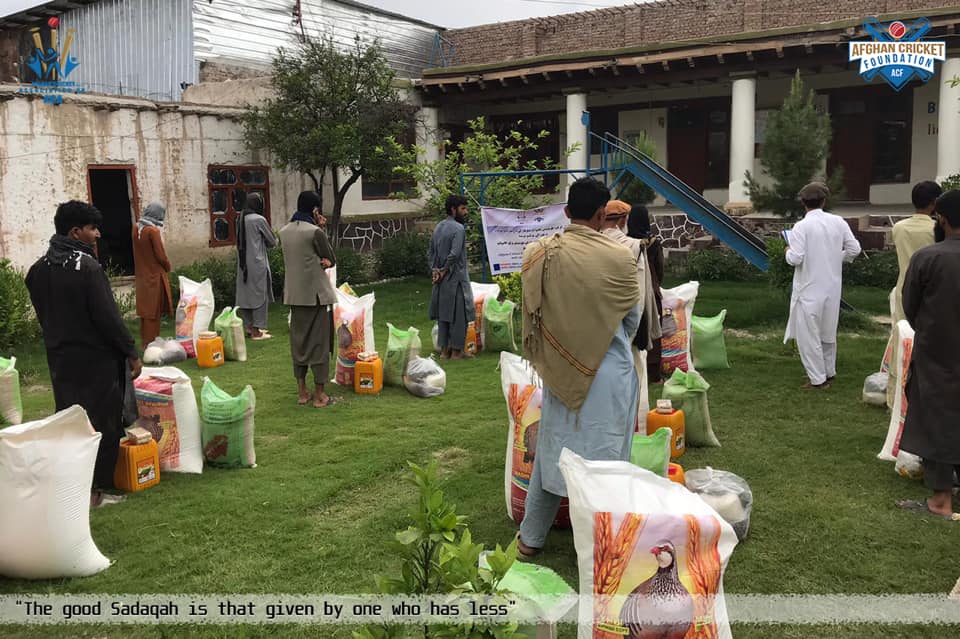 Special Thanks from our CEO
I would like to extend special thanks to each ACA team member for their contribution towards this project under the wing of the foundation. Other volunteers, you know who you are, both officially and unofficially helping to spread the word. They worked hard during this lockdown to deliver massive help in a part of the world that arguably needed it the most. Thanks to all donors who donated every amount small or big; supporters went beyond and shared the campaign with friends and families; also, appreciation of Mr Malik Mangal owner of Mangal Money Transfer for showing massive support in this campaign from being one of the largest contributors to providing other support.