Afghan Cricket Association was one of the first organisation to organise a fundraise and simultaneously deliver aid projects on the ground. has been at the front line to reach out to the poor during the COVID19 pandemic and during the collapse of Kabul. People were forced to flee their homes for safety as a result of the rapid rise in violence before the fall of Kabul in August 2021. ACA in collaboration with Rashid Khan Foundation and launched a fundraiser to reach out to those displaced internally by providing food parcels and other basic necessities. We were able to raise a whooping amount of approximately £18,000.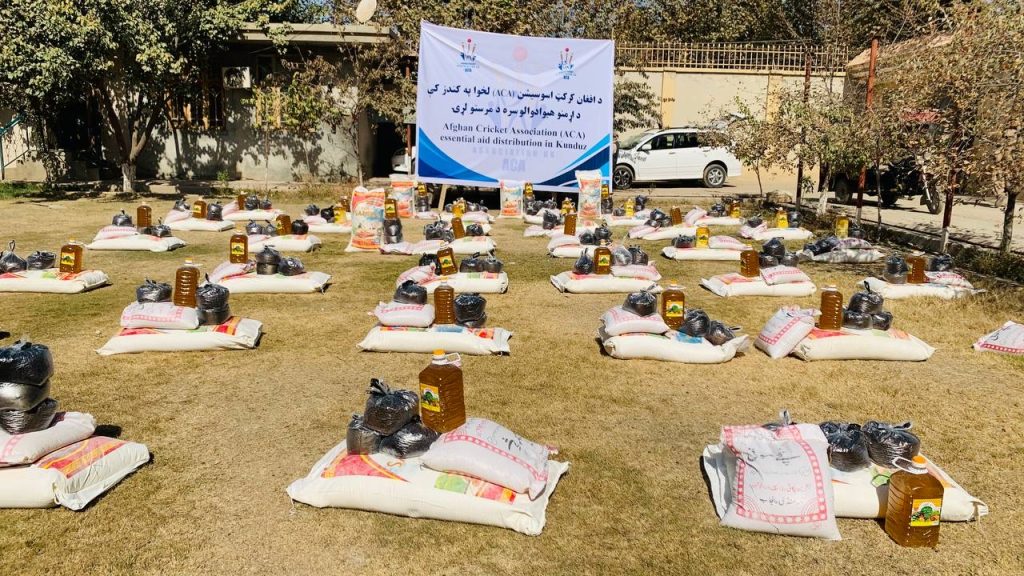 ACA with the help of Afghan Cricket Foundation (ACF) as a partner in Afghanistan helped hundreds of Internally Displaced Persons (IDPs) move back to their home provinces from the Capital Kabul. We were able to send IDPs to the northern provinces including Baghlan, Kunduz, Mazar, Takhar, Ghor and Badghis.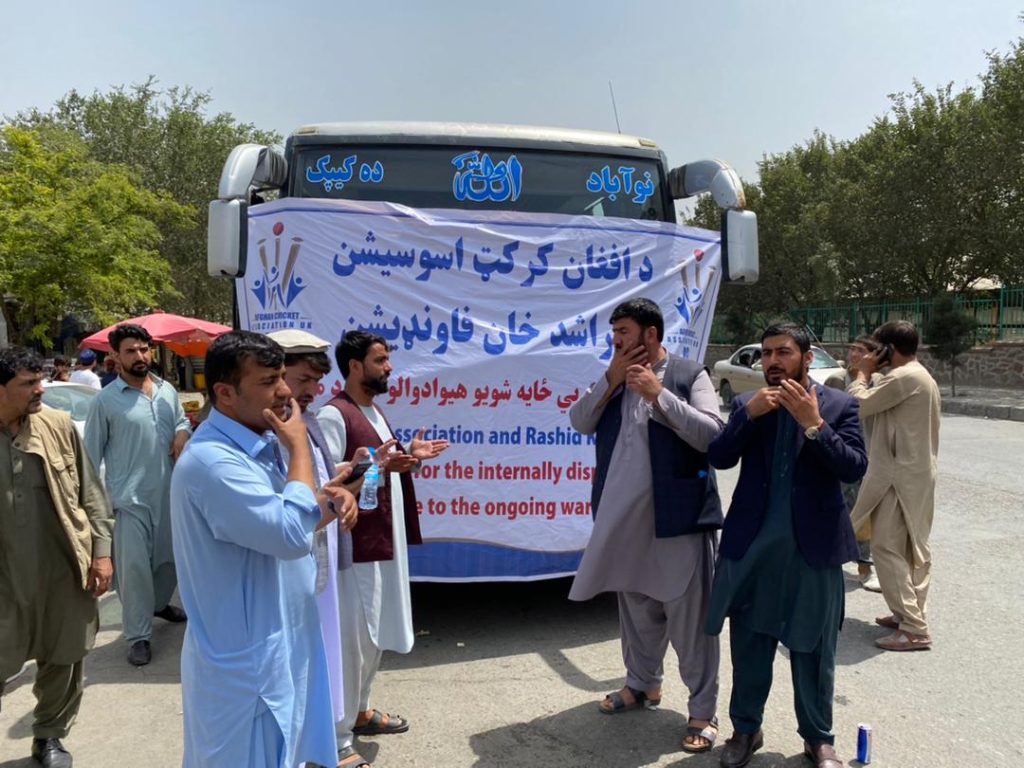 ACA's volunteers travelled across the country from August 2021 – Feb 2022 to find the neediest people and help them as per their needs. ACA distributed a month worth of supplies to hundreds of families in different parts of the country, we had distribution centres in the following provinces:
Kabul
Helmand
Kunar
Kunduz
Pakita
Kandahar
Khost
Nangarhar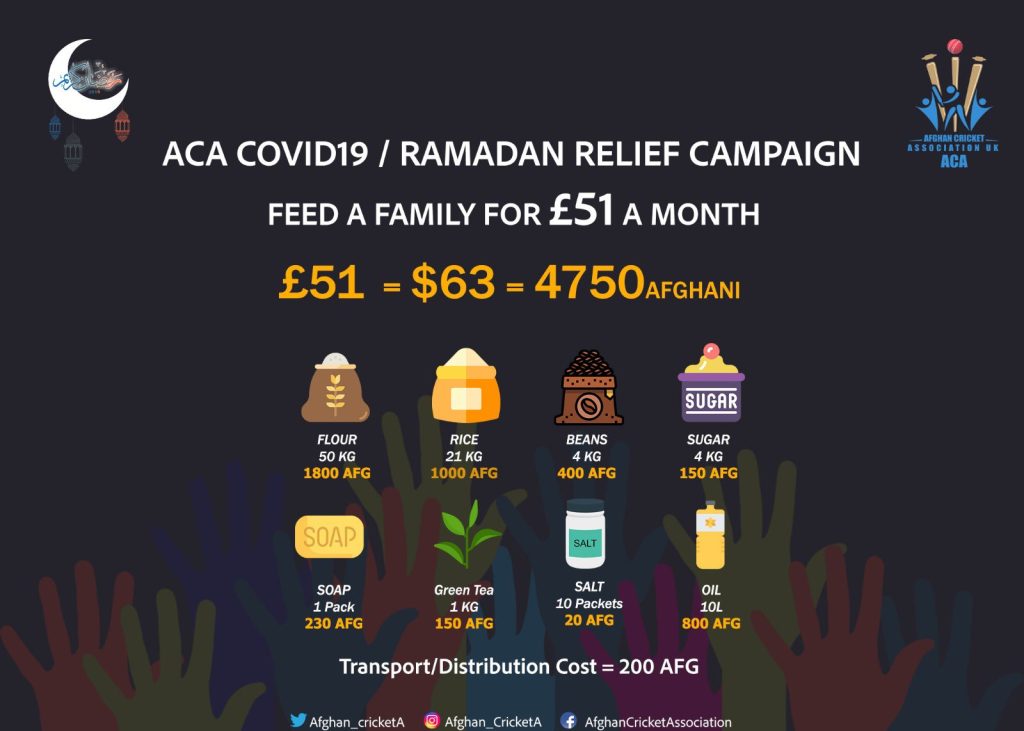 ACA's Month worth of food parcels included:
Flour 50kg
Rice 21 kg
Cooking oil 5-10L
Green/Black tea 1kg
Beans 4 kg
Sugar 4kg
Salt 10 packets
500-1000 Afghani in cash to use for their need as the see appropriate (due to the frequent change of prices in the market)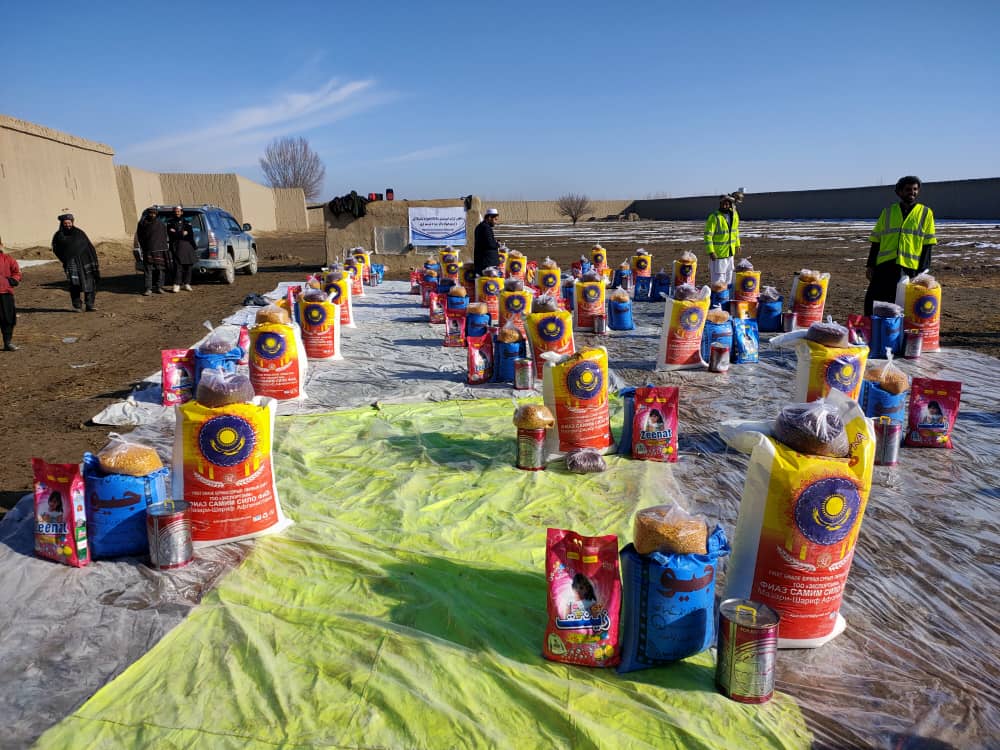 We were also able to support some families financially with proven need and financial difficulties to help meet their medical needs.