ONE day, EIGHT teams, EIGHT trophies, more than a DOZEN matches and TWO Winners! A great tournament and some spectacular and sensational performances by all the teams.
The day started with a recitation followed by the national anthem, giving each team, player and all participants the spirit to work hard and make the winning trophy theirs!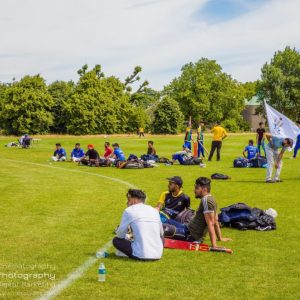 For Tape Ball tournament:
In the tape-ball tournament, Ahmadzai CC and Spinghar Zalmi,  won 2 matches each and both lost 1 match each in the group stages. Noshaq and Baghlan Super Kings were undefeated confirming their spot for the final. Congratulations to Baghlan SK on winning the tournament, reclaiming the cup this year against last last year's winners!
Afghan Tigers and Kabul Eagles were through to the final as they both defeated Katawaz XI, Katawaz XI was unlucky to lose both of their matches in the group stage. It was a tough competition between the finalists to win the trophy, both teams displayed some exceptional performances but Afghan Tigers came out on top at the end and won this years title (Hard-ball).
ACF gives everyone an opportunity to show their talent and to achieve more. ‪We would like to thank everyone who gave us a helping hand at the #ACAannualCup, our volunteers came as early as 6/7am & tirelessly helped us until 9/10pm, we wholeheartedly thank you for giving us your precious time, it wouldn't have been possible without you. We also thank everyone who played, visited and cheered their friends.